Berkeley Events... Coming Right Up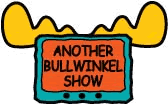 Event Management -- San Francisco East Bay Area
We put on real
Badenov

events, business socials, theme parties, picnics, parades, and even street festivals. We've got the scoop on the local scene, where to go and what to do -- we're real

Mr. Know-It-Alls

.
Saturday & Sunday,

Downtown

Berkeley

,

CA
A free book festival and street fair presenting 150 local, national and international authors ranging from Nobel laureates to genre writers, as well as storytellers, all experimenting with digital formats, includes a Children's Arena, a Young Adult Alley, a Cooking Stage, a Film Festival, and book-related performance art and installations.
Monday, , noon-10pm
Berkeley Marina
Entertainment all day! Fun! Food! Fireworks!
Alcohol-Free Event • Free Admission
Saturday & Sunday, July 30-31, 2016 • 10AM-6PM

Cesar E. Chavez Park

at the

Berkeley Marina

A Free Event for the whole family - Kites aren't just for kids any more. Experience the excitement and artistry of modern kite flying. You'll find something for everyone, from the Giant Creature Kites as big as houses to the free Kite Making and Candy Drops for kids.
Sunday, December 6, 2015 • 10-3



1450-1500 Shattuck Avenue

,

Berkeley

CA
free event for children of all ages
Bring your boots and mittens to play in the snow that is predicted to gently fall in the parking lot on the frontage road between Rose and Vine on Shattuck Ave.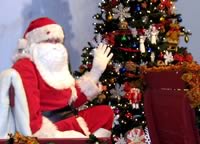 Entertainers Available for Hire
Santa & Elves * Musicians * Toy Soldiers * Snow Queens & more
On hold - watch for updates

Build a Community Altar 5-9PM
Blessing of the Alters 7:45PM
Candle Light Procession 8PM

• DIY ART PROJECTS
• FREE SKELETAL FACE PAINTING
• FOOD TRUCKS
• BEER & WINE GARDEN
• MUSIC
Tuesday, March 15, 2016 • 6-10pm
2000 Block of Durant Avenue, Berkeley, CA
Jump over a bonfire for "Chahr-Shanbeh Souri" to shake off the darkness of winter and welcome the lightness of spring, a Persian ritual passed down since ancient Zoroastrian times. Persian music, food and craft vendors, cultural organizations, and children's activities add to the experience.
On hold until further notice

Gourmet Ghetto




North Shattuck Ave.

in

Berkeley

,

CA
Chalk Art Contest! Eat Chocolate! Free Admission
Other Events in Berkeley and the Bay Area
Berkeley Artisans Holiday Open Studios
Berkeley Pagan Festival & Parade
Telegraph - Last Sundays Fest
Temescal Street Fair