4TH OF JULY @ Berkeley Marina
Tuesday, , noon-10pm

---
ENTERTAINMENT 2016
BLASTS OF FUN ALL DAY!
JULY 4 @ THE BERKELEY MARINA
Tito y Su Son de Cuba brings you a cornucopia of authentic high energy Cuban music -- rumba, guaracha, son, boleros and son montuno to name a few. Tito is a flawless and engaging showman with energy that is totally contagious. Come ready to enjoy this stimulating and engaging music performed by Tito y su son de Cuba.
The Queue is a 6-piece cover band that loves all genres of music and will get you off your feet. Their rocking sound includes music by The Pretenders, Tom Petty, Ray Charles, Bob Marley, Journey, The Rolling Stones, Bonnie Raitt and more. Come dance to Eve Graham on vocals; Dave Coltoff on guitar; Kevin Hines on sax; Brad Ricards on keyboard; Phil Haves on bass; and Julia Wolley on drums.
The Rusty String Express celebrates string band traditions of the past while creating original music with unique and familiar flavors. Aaron Balano on dobro, Alison Bailey Streich on violin, Greg Dunn on bass and Steve Cornell on guitar. Interspersed throughout their set are exciting versions of familiar tunes. They tip their collective hat to Thelonius Monk, Dave Brubeck, The Meters, Duke Ellington, Django Reinhart, Van Morrison, The Cramps...and, of course, a handful of ragtime, Irish, old time, bluegrass and American tunes. There's something for everyone!
Sam Siegel organizes the Afro Cuban Drumming Performance on the point south of Cal Sailing Club. As their rhythms carry out over the water, you can dance along side their group.
Troupe Tangiers and Sharifa's Habbibis recreate traditional dances from North Africa, Turkey, and the Middle East. Their joyous celebration of women's bodies through the ancient art of Belly Dance is created and directed by the talented dancer, Sharifa Ohanesian.
Entertainment Schedule
MAIN STAGE
210 University Ave.

Art by RTYSTIK.com • Sound by Fonky Rob
12:00-1:15
Troupe Tangiers & Sharifia's Habibis
1:30-3:00
The Rusty String Express
3:15-5:00
US Air Force Band of the Golden West
5:15-7:15
The Queue
7:30-9:30
Tito y Su Son de Cuba

THE BUDDY CLUB STAGE
In Shorebird Park

1:00
Comedy Juggler – Frisco Fred
2:00
Magician – Jack Alexander
3:00
Zappo the Magician
4:00
The King of Mistake Music! – Adam Gottstein
4:30
Magical Nathaniel
5:00
Unique Derique

HERE THERE & EVERYWHERE

12:00-5:00
Free Dragon Boat Rowing Rides on K Dock
12:00-8:00
Kite Flying in Cesar Chavez Park
12:00-8:00
Adventure Playground, Waterballs, Bungee Trampoline in Shorebird Park
12:00-9:30
Arts & Crafts, Non-profit, and Light Up the 4th booths
12:00-9:30
Giant Slide, Pony Rides, Petting Zoo, Nerf Tag, Sumo Soccer, Mechanical Bull in Skates Parking Lot
12:00-9:30
Inflatable Park, Train Rides, Face Painting, Food Booths on the Ferry Dock
12:00-9:30
Free Photo Booth: Main Stage Area
Sponsored by Looking Glass Photo & Camera

12:00-10:00
Free Valet Bike Parking near Adventure Playground sponsored by AT&T


12:00-10:00
Food Trucks & Food Booths in L & M lots and on the Ferry Dock
1:00-6:00
Afro Cuban Drumming Performance in the SE corner of the Marina
2:00-6:00
Benjamin Glasgow on Steel Drums in the Food Court
6:00-8:00
Sean Lee: A One-Man Band in the Food Court
9:35PM
End of Pier: Fantastic Fireworks Show
Presented by the City of Berkeley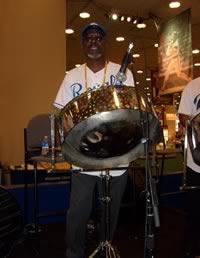 InSteel
Cops & Shoppers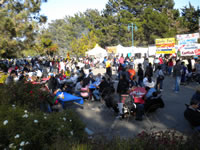 Food Court
Balloon Twister Chris Abbe
Zappo the Magician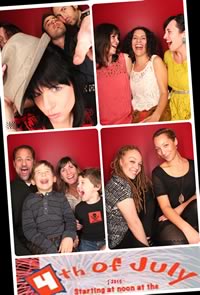 Photo Booth
Sponsored by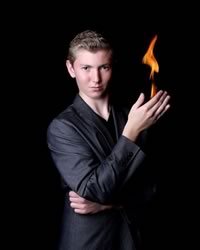 Jack Alexander - Magician
The King of Mistake Music! Adam Gottstein
Glitter Tattoos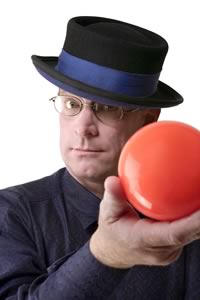 Comedy Juggler Frisco Fred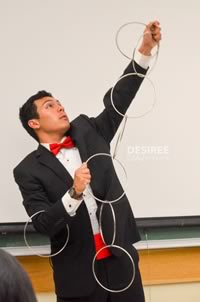 Magical Nathaniel
Unique Derique!
Thanks to our Sponsors 2016