4TH OF JULY @ Berkeley Marina
Monday, , noon-10pm
---
ENTERTAINMENT 2015
BLASTS OF FUN ALL DAY!
JULY 4 @ THE BERKELEY MARINA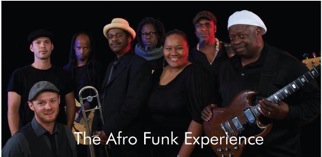 THE AFRO FUNK EXPERIENCE
The Afro Funk Experience brings its World Groove to the Berkeley Marina 4th of July Celebration! These purveyors of original Afrobeat, Reggae and Funk music are dance floor veterans, with current and former members of Spearhead, Afrolicious, Katdelic, and Broun Fellinis among them. They will get you moving with their funky rhythms, draw you in with their soulful singing, and carry you away with their spirit-filled solos. Winners of the NAACP Image Award for Outstanding World Music Album, 2010 for Black President (with Sila and the Afrofunk Experience).
SAUCE PIQUANTE
Sauce Piquante's high-energy dance tunes and soulful French vocals are rooted in two musical traditions: Cajun and old-time Creole or early Zydeco. Sauce Piquante captures the authentic sound of South Louisiana's dance halls, house parties, and church dances. Along with Blair Kilpatrick on accordion and vocals, the band includes fiddler Steve Tabak, guitarist-singer Jim Ruth, bassist-singer Kathy "KP" Price, and C-Z veteran David Hymowitz on drums.
ADRIENNE SHAMSZAD
A singer and songwriter known for her powerful and dynamic voice and personal, intelligent lyrics, Adrienne Shamszad has been inspiring the San Francisco Bay Area with her poignant and catchy songs, passionate vocals, intricate guitar work and her stage-presence for over 10 years. Her Persian heritage and musical study, along with her years of traveling and singing in India are threads that weave undeniably through all her melodies and improvisations. Adrienne has the power to delight and comfort listeners with her empathic, lyrical voice and relatable music.
LEE WATERMAN & JAZZ CALIENTE
Guitarist and composer Lee Waterman & Jazz Caliente percolate with infectious Afro-Cuban and Brazilian rhythms. Lee founded the band in 1989 as a vehicle for his original compositions and his unique arrangements of songs by the great jazz and Latin masters, including Miles Davis, Duke Ellington, Tito Puente, and Sergio Mendes.
MAD NOISE
Fans have described their sound as everything from "Acoustic Neo-Soul Street-Funk" to "Punk-Blues," crediting their diversity and DIY aesthetic. SF Bay Guardian's "Best of the Bay" for three years running, MAD NOISE is deeply rooted in the blues, but draws from folk, jazz, punk, and pop. Their raw energy, intricate vocal harmonies, collective improvisation, and ability to connect with their audience shows why this young, eclectic ensemble received numerous awards from SF Bay Area press. They've performed in prestigious venues and festivals along the West Coast, including Great American Music Hall, Yoshi's Jazz Club, and the Freight and Salvage.
Entertainment Schedule
Download Schedule (coming soon)
MAIN STAGE @ MARINA OFFICE
12:00-1:15
Mad Noise
1:30-3:00
Lee Waterman & Jazz Caliente
3:15-5:00
Adrienne Shamszad
5:15-7:15
Sauce Piquante
7:30-9:30
The Afro Funk Experience
Art by RTYSTK.com
FOOD COURT AMPHITHEATRE
12:00-9:00
Balloon Twister – Chris Abbe
2:00-6:00
Benjamin Glasgow - Caribbean Steel Drums
SHOREBIRD NATURE AREA
12:00-8:00
Adventure Playground
1:00-6:00
The Buddy Club Stage:
1:00
Comedy Juggler - Frisco Fred
2:00
Zappo the Magician
3:00
Daniel DaVinci - The Juggling Genius!
4:00
The King of Mistake Music! - Adam Gottstein
5:00
Unique Derique
ELSEWHERE
11:00-8:00
Cesar Chavez: Kite Flying
12:00-9:30
Skates Lot: Carnival Rides, Giant Slide, Pony Rides, Petting Zoo
12:00-9:30
Ferry Dock: Train Rides, Inflatables, Face Painting
12:00-9:30
Main Stage Area: Free Photo Booth
Sponsored by Farmer's Insurance

12:00-9:30
Near Adventure Playground: Free Valet Bike Parking Sponsored by Mountain High Yoghurt
1:00-6:00
SE Marina: Afro Cuban Drumming
12:00-5:00
K Dock: Free Dragon Boat Rowing Rides
9:35PM
End of Pier: Fantastic Fireworks Show
Presented by the City of Berkeley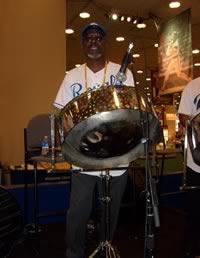 InSteel
Cops & Shoppers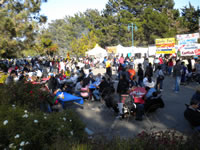 Food Court
Balloon Twister Chris Abbe
Zappo the Magician
Daniel DaVinci - The Juggling Genius!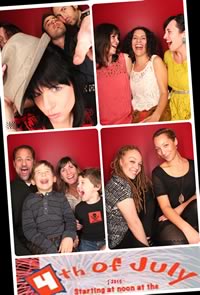 Photo Booth
Sponsored by


Glitter Tattoos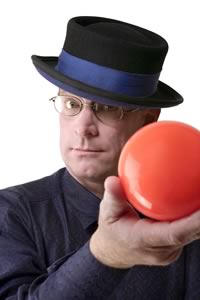 Comedy Juggler Frisco Fred
Unique Derique!
The King of Mistake Music! Adam Gottstein
Thanks to our Sponsors 2016