4TH OF JULY @ Berkeley Marina
Wednesday, , noon-10pm

---
ENTERTAINMENT 2017
BLASTS OF FUN ALL DAY!
JULY 4 @ THE BERKELEY MARINA
BAUTISTA
Main Stage 7:30-9:30PM
This Latin funk rock band, has been performing since 2002 playing a great combination of original music and covers of Santana, Sade, Marvin Gaye, Boz Scaggs and more. Our three-piece percussion section - set drummer, conga player and hand percussionist/timbales player - is a strong force and well integrated with our three-piece rhythm section. Our smooth bass player, rhythm/lead keyboardist, and rhythm/lead guitarist are all vocalists as well. Come listen and be with BAUTISTA!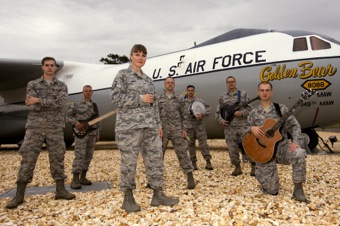 US Air Force Band of the Golden West - Mobility
Main Stage 1:30-3:00PM

Mobility is an upbeat group of talented active-duty military musicians bringing you rock, pop, country and patriotic favorites both new and old. Stationed at Travis Air Force Base in California, their mission is to proudly represent the excellence of 658,000 American Airmen serving around the globe, and in deployed locations. Mobility is assigned to Air Mobility Command, whose mission is to provide rapid global mobility . . . getting the right effects, to the right place, at the right time by delivering hope, fueling the fight, and saving lives! The men and women of Air Mobility Command are always working around the clock to provide unrivaled Global Reach for America . . . Always!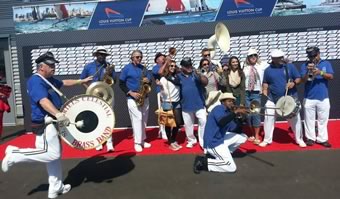 St Gabriel's Celestial Brass Band
Main Stage 5:15-7:10PM
The first and premier New Orleans Brass Band in California based in Lafayette, CA, this band will show you some great high energy New Orleans Jazz music. Get your hips a swayin' and laissez les bon temps rouler.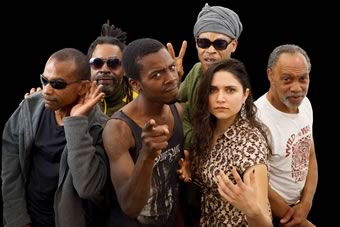 The Funkanauts
Main Stage 3:15-5:00PM
These are brothas from Planet Funk, the premier funk band in Northern California. Ladies and gentlemen, aliens and extraterrestrials, all evolving life forms and frequencies passing this cosmic stop called Earth, just in from Roswell, we bring you the guardians of the good groove, The Funkanauts. Influenced by Soul-Era pioneers such as the Ohio Players, Bar-Kays, Funkadelic to name a few. Now is the time to get ready for their tight, funky, crisp grooves. Come out and dance!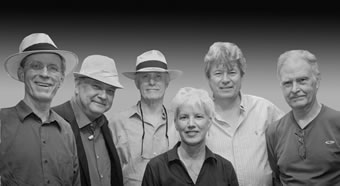 Lee Waterman & Jazz Caliente
Main Stage 12:00 Noon - 1:15PM
Latin and Brazilian jazz of several eras is played by superb musicians. Jazz Caliente includes guitarist Lee Waterman who composes original songs and arrangements played by an all-star ensemble. Dance to the tunes of Miles Davis, Tito Puente, Duke Ellington, and Sergio Mendes. Band members David Tidball (sax & clarinet), Tommy Kesecker (vibes), Javier Navarrette (percussion), Bill Lanphier (bass), and Bill Belasco (drums) have played together many years, appearing with a wide variety of headliners. Don't miss a chance to see these world-class musicians perform up close and personal.

A Son of Liberty - Raymond Brown
Main Stage 7:10PM
Celebrate the true meaning of Independence Day with a live performance by Raymond Brown, a retired educator and historian, who will recite the Declaration of Independence from memory dressed in historically correct attire. Not to be missed!
Afro Cuban Rumba Drumming
1:00-6:00PM SE Marina Shoreline
Sam Siegel puts together a great afternoon of drummers performing on the point south of Cal Sailing Club. As their rhythms carry out over the water, you can dance along side their group.
Barrel Full of Monkeys Show
Food Court Stage 2:00 & 4:00PM
Hilarious and inspiring family entertainment, Slim and Squeaky's Barrel Full of Monkeys Show is the perfect cocktail of thrills and skills that will delight audiences of all ages. Blending classic circus, vaudeville, and slapstick comedy a multitude of magical moments and surprises await. Juggling, unicycle, hulahoop and ridiculous clowning are just some of the fun that awaits you with the Barrel Full of Monkeys Show!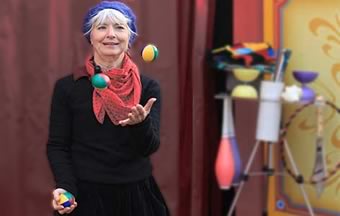 The Merrie Mary Show
Food Court Stage 3:00 & 5:00PM
The Merrie Mary Show is a truly unique variety act featuring comedy, juggling, pantomime, and magic with a one-of-a-kind pole-walking finale! Mary will entertain people of all ages with her 90 cute pounds of audacious pluck!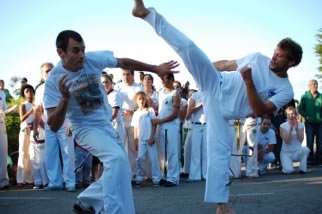 UCA Capoeira
Food Court Stage 6:00PM
Capoeira is a dynamic expression of Afro-Brazilian culture, involving martial art movement and music. The United Capoeira Association is a long-standing Capoeira school located in Berkeley and offers classes for all ages starting at age 3! Come join us as we play Capoeira at the Berkeley Marina on the 4th of July.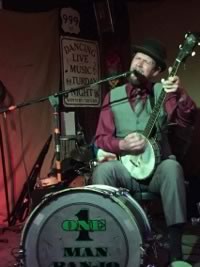 Sean Lee: A One-Man Banjo
Food Court Stage 7:00-9:15PM
A true artist in every sense of the word, Sean Lee is a seasoned performer of both street and stage, recently returning from his third solo US tour. Simultaneously playing banjo, bass drum, and tambourine, his one-man band get-up was decades in the making. It is guaranteed family fun.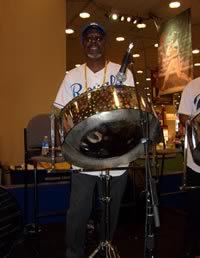 In Steel
Food Court 2:00-6:00PM
Benjamin Glasgow is originally from the island of St. Lucia in the Caribbean. He's been playing steel drums, better know in the islands as 'steel pan', for a very long time. The Bay Area has been very fortunate to have enjoyed his eclectic musical style since 1985.
Entertainment Schedule
MAIN STAGE, 210 University Ave.

Art by RTYSTIK.com • Sound by Fonky Rob
12:00-1:15
Lee Waterman & Jazz Caliente
1:30-3:00
US Air Force Band - Mobility
3:15-5:00
The Funkanauts
5:15-7:10
St. Gabriel's Celestial Brass Band
7:10-7:30
A Son of Liberty reciting The Declaration of Independence
7:30-9:30
Bautista

FOOD COURT STAGE near M Lot

2:00
Barrel Full of Monkeys
3:00
The Merrie Mary Show
4:00
Barrel Full of Monkeys
5:00
The Merrie Mary Show
6:00
UCA Capoiera
7:00
Sean Lee: A One-Man Banjo

HERE THERE & EVERYWHERE

12:00-5:00
Free Dragon Boat Rowing Rides on K Dock
12:00-8:00
Kite Flying in Cesar Chavez Park
12:00-8:00
Adventure Playground & Walk-on-Water Balls in Shorebird Park
12:00-9:30
Arts & Crafts, Non-profit, and Light Up the 4th booths
12:00-9:30
Giant Slide, Carnival Rides, Pony Rides, Petting Zoo, in Skates Parking Lot
12:00-9:30
Inflatable Park, Train Rides, Face Painting, Food Booths on the Ferry Dock
12:00-9:30
Free Photo Booth sponsored by Looking Glass Photo near the Main Stage
12:00-10:00
Free Valet Bike Parking by Spokes near Adventure Playground
12:00-10:00
Food Trucks & Booths in L & M lots and on the Ferry Dock
1:00-6:00
Afro Cuban Rumba Drumming Performance in the SE corner of the Marina
2:00-6:00
In Steel Caribbean Drums in M Lot
9:35PM
End of Pier: Fantastic Fireworks Show
Presented by the City of Berkeley
Cops & Shoppers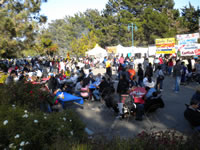 Food Court

A Very Fairy Event
Balloon Twister Chris Abbe
Photo Booth
Sponsored by

Glitter Tattoos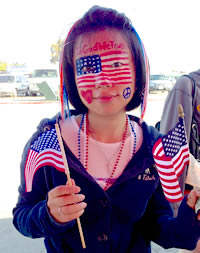 Happy 4th of July!


Fantastic Fireworks
Thanks to our Sponsors 2017

This event is accessible to persons with disabilities. To request disability accommodations, please call the Disability Services Specialist at 1(510)981-6418 (voice), or 1(510)981-6347(TTY). At least one week's notice will ensure availability.