Berkeley Events... Coming Right Up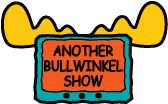 Event Management — San Francisco East Bay Area
We put on real
Badenov

events — mostly free street festivals, art & culture events, business socials, theme parties, picnics or whatever else sounds fun. We've got the scoop on the local scene, where to go and what to do — we're real

Ms. Know-It-Alls...
BERKELEY MUSIC CIRCUS:
World Sing-Along
For the past months during COVID, neighbors have been singing, dancing, and playing instruments together on Wednesdays at noon from windows and porches around the world. For a few moments each week, a little bit of joy fills the air. Take the week before to learn the songs. Keep your hearts and lungs open by singing. Be safe – sing with physical distancing and masks, please.
Here is the program. Words are online:
You will have one week to learn the words or practice on an instrument. These are simple songs and easy for everyone to learn. This will give kids incentive to practice their violin or flute and lessen the boredom of being sequestered, just a bit. It may even put a smile on your face.
If you have the chutzpah, please act as the conductor, starting your neighborhood off at the same time and setting the tempo for the music. Or bring out some speakers and sing along. Take a photo or video and please link it to https://www.facebook.com/AnotherBullwinkelShow/ along with your location or neighborhood.
The Berkeley Music Circus was originally conceived by Dan Plonsey during the Berkeley Arts Festival many years ago. As the Chair of the Civic Arts Commission, I thought I might just drum up some civic arts. Thanks for playing! Feel free to spread this widely.
2020 Festival will go live and virtual on
September 26, 2020


Details TBA
Chalk Art Contest! Eat Chocolate! Free Admission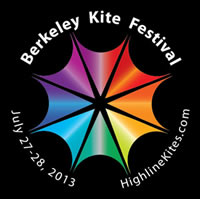 2020 ONSITE FESTIVAL IS CANCELLED, BUT...
But You Can Still Make a Kite for Free!
KITE FEST UP-DATE:
We are sad to report that due to Covid-19 there will be no Berkeley Kite Festival this summer. The good news is that our new Summer Kite Making Program is FREE thanks to the City of Berkeley's Civic Arts Grant and will be available to all, for as long as our supplies last. Through this new program we hope the kite festival organization can be of service to our community especially during these challenging times.
2020 EVENT IS CANCELLED
free event for children of all ages
Bring your boots and mittens to play in the snow that is predicted to gently fall in the parking lot on the frontage road between Rose and Vine on Shattuck Ave.
Tuesday, March 17, 2020 • 6-10pm
2029 Durant Avenue, Berkeley, CA
2020 EVENT IS CANCELLED
Jump over a bonfire for "Chaharshanbeh Souri: Festival of Fire" to shake off the darkness of winter and welcome the brightness of spring, a Persian ritual passed down since ancient Zoroastrian times. Persian music, food and craft vendors, cultural organizations, and children's activities add to the experience.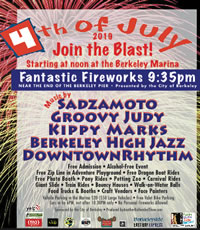 2020 EVENT IS CANCELLED
Berkeley Marina
Entertainment all day! Fun! Food! Fireworks!
Alcohol-Free Event • Free Admission
Sunrise Gathering and the Creation of a Human Peace Sign

Post Election,
November 18, 2016
As a community celebration of Berkeley's shared values. Produced by Another Bullwinkel Show at the request of Mayor Jesse Arreguin and Council Member Sophie Hahn.
Video Credit: Kevin Kunze
Other Events in Berkeley and the Bay Area
Berkeley Artisans Holiday Open Studios
Berkeley Pagan Festival & Parade
Temescal Street Fair