Chocolate & Chalk Art Festival
Saturday,

June 19, 2021, 10am

-4pm,

North Shattuck




Shattuck Ave.

in

North Berkeley

,

CA
ENTERTAINERS 2018
KURT RIBAK/LINCOLN ADLER DUO
1451 Shattuck • 11:00-12:30
A Berkeley native, bassist Kurt has worked as a musician sharing the stage with clowns, preachers and fire-breathing strippers - but never all three at once. Kurt has performed in venues ranging from Yoshi's to a club where someone stashed a loaded .45 in his bass bag. Kurt rarely plays that club any more. He has led his group at venues throughout the greater Bay Area and beyond, including sold-out appearances at Yoshi's.
Lincoln developed his sound playing in Bay Area bands and refined his abilities as a member of the UC Jazz Ensembles. Lincoln plays regularly with Kurt Ribak and is a member of jazz-funk group Times 4.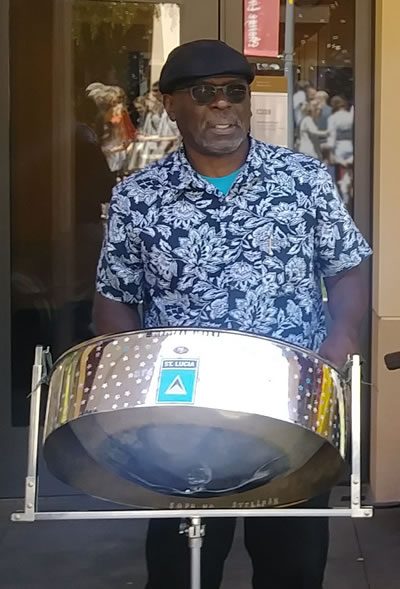 IN STEEL – BENJAMIN GLASGOW
1451 Shattuck • 12:30-2:00
Benjamin Glasgow is originally from the island of St. Lucia in the Caribbean. He's been playing steel drums, better know in the islands as steel pan, for a very long time. The Bay Area has been very fortunate to have been enjoying his eclectic musical style since 1985.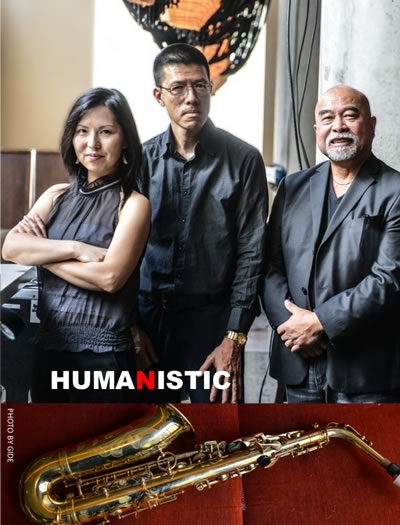 HUMANISTIC
1451 Shattuck • 2:00-3:30
This jazz funk unit has been together since 2007 with world-class sax player, Otoe Mori playing originals by keyboardist Vince K. together with Ben Luis on bass and Greg German on drums. We want everybody to feel 'Humanistic.'
THE ALEGRE SISTERS
1451 Shattuck • 3:30-5:00
The Alegre Sisters are a harmonizing, ukulele-strumming sister band. Mama Alegre taught sisters CJ and Lauren to sing when they were knee high to a grasshopper, and today their precise, intimately blended vocals conjure the one-of-a-kind magic of homegrown music.
SEAN LEE: A ONE-MAN BANJO
1491 Shattuck • 11:00-12:30
1600 Shattuck • 3:30-5:00
A true artist in every sense of the word, Sean Lee is a seasoned performer of both street and stage, recently returning from his third solo US tour. Simultaneously playing banjo, bass drum, and tambourine his one-man band get up was decades in the making. It is guaranteed family fun.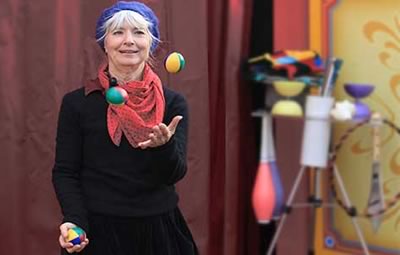 THE MERRIE MARY SHOW
1491 Shattuck • 12:30-2:00
The Merrie Mary Show is a unique variety act featuring comedy, juggling, pantomime, and magic with a one-of-a-kind pole-walking finale! Mary entertains people of all ages with her cute 90 pounds of audacious pluck!
KAIROS YOUTH CHOIR
1491 Shattuck • 2:15-3:15
Local children sing choral music from around the world.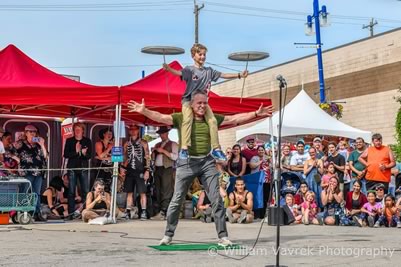 DANA SMITH CIRCUS ARTS
1491 Shattuck • 3:30-5:00
Veteran street performer brings his riot of circus stunts and comedy out on the sidewalk. Entertainment for the whole family. Just back from shows in Canada. Unbeatable family fun...!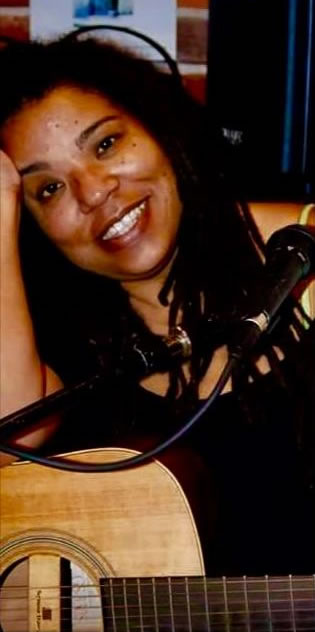 REV. RABIA
1600 Shattuck • 12:30-2:00
Rev. Rabia has been performing gut-bucket blues in the Bay Area for over 30 years. Her performance highlights include playing with bluesman Robert Lowry, opening for J.J.Cale, and recording with the late Sam Andrew (Big Brother and the Holding Company). She has performed at many local festivals including the Solano Stroll and the San Francisco Blues Festival. www.revrabia.com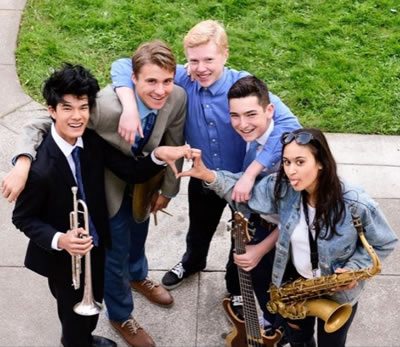 BERKELEY HIGH JAZZ ENSEMBLE
1600 Shattuck • 2:00-3:30
Local kids make good…real good!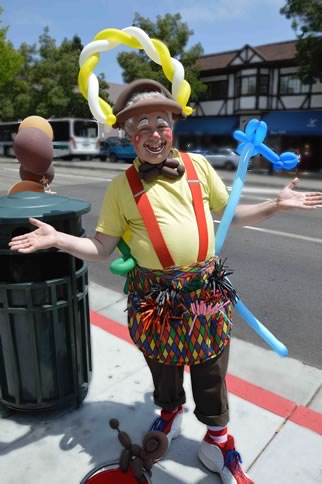 Chris Abbe, Balloon Twister
1607 Shattuck • 10:00-5:00
JOIN OUR COMMUNITY IN MAKING ART A PART OF OUR LIVES!
Thanks to our 2021 Sponsors!
Media Sponsors:


This event is accessible to persons with disabilities. To request disability accommodations, please call the Disability Services Specialist at 1(510)981-6418 (voice), or 1(510)981-6347(TTY). At least one week's notice will ensure availability.
Chocolate & Chalk Art Festival © 2021 Another Bullwinkel Show