Chocolate & Chalk Art Festival
ENTERTAINERS 2022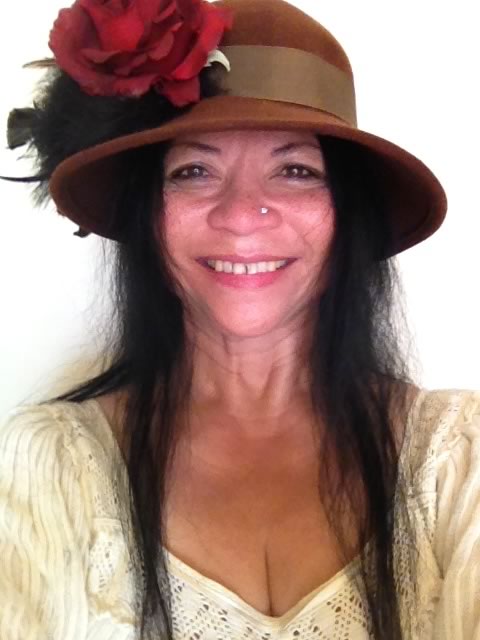 11:00-12:45 @ 1451 Shattuck
Zingari with Evelie
A jazz ensemble directed by Evelie Delfino Såles Posch who plays Brazilian jazz classics, Evelie's originals, and favorite jazz standards. Evelie is joined by Amar Khalsa (alto flute, keys); Jedi Såles (percussion); Mwende Hinojosa (drum, percussion); Sahib-Amar (viola); and Zachary Donaldson (guitar).
1:00-2:45 @ 1451 Shattuck
Kirk Ribak & Lincoln Adler
Composer / bandleader / bassist Kurt Ribak describes his music as "Charles Mingus meets The Meters...they go to Duke Ellington's house to jam, and every so often Cachao and Thelonious Monk sit in." Kurt went to Berkeley and Berklee. Kurt has worked as a musician sharing the stage with clowns, preachers and fire-breathing strippers - but never all three at once. He has recorded four albums and has played all over the Bay including sold-out appearances at Yoshi's.
www.ribak.com
Lincoln started playing at age five, eventually taking up saxophone in high school. He developed his sound playing in Bay Area bands and refined his abilities at the University of California, Berkeley as a member of the UC Jazz Ensembles. He has four albums under his own name as well as one with the L.A. based Rain-bo Tribe, and two with Times 4. Lincoln performed and recorded with actor/pianist Jeff Goldblum, The Jets, kd lang, and Olivia Newton John.
3:00-5:00 @ 1451 Shattuck
Cyril Grimsich Jazz Group
Come hear Cyril Grimsich's trio featuring Jonny Kaminek, and Max Brody, two of the Bay Area's great rhythm section players. Fusing jazz, rock, and pop covers, this trio has something to offer for everyone! Cyril has played with some of the best Bay Area musicians since he was 15, plays gigs regularly around the bay, and has toured internationally. Don't miss a great chance to hear amazing live music!
11:00-1:00 @ 1491 Shattuck
Frisco Fred
For the past 30 years Frisco Fred has toured the world with his magic, juggling, and escape artistry. He spent 10 years as a fly on a headliner for Carnival Cruise Line; performed in international festivals in Brisbane (Australia), Hong Kong (China - SAR), Prague (Czech Republic) and Edinburgh (Scotland).
comedyonthesquare.com
1:00-3:00 @ 1491 Shattuck
3:30-5:30 @ 1600 Shattuck
Sean Lee: A One-Man Banjo
A true artist in every sense of the word, Sean Lee is a seasoned performer of both street and stage, recently returning from his third solo US tour. Simultaneously playing banjo, bass drum, and tambourine, his one-man band get up was decades in the making. It is guaranteed family fun.
1manbanjo.com
3:00-5:00 @ 1491 Shattuck
Berkeley Capoeira
Capoeira is a dynamic expression of Afro-Brazilian culture, involving martial art movement and music. Berkeley Capoiera is a long-standing school and offers classes for all ages starting at age 3! Come join us as we play Capoeira.
12:00-2:00 @ 1521 Shattuck
BabShad Jazzz
BabShad Jazzz performs at clubs and restaurants throughout the San Francisco Bay Area, with international engagements in France and Japan. Barbara Hadenfeldt (vocals), Benny Watson (keys and vocals), Carla Kaufman (bass), Jeff Silberman (drums).
2:30-4:30 @ 1521 Shattuck
Berkeley High School Jazz Ensemble
Led by Dylan Heinstein, these young musicians play mainly original compositions from the group and perform regularly at gigs and festivals, including winning Best Combo in the Charles Mingus Festival in New York.
BHSjazz.org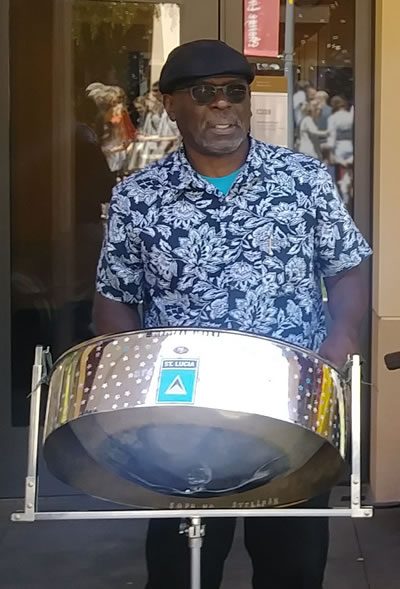 2:00-3:30 @ 1600 Shattuck
In Steel
Benjamin Glasgow is originally from the island of St. Lucia in the Caribbean. He's been playing steel drums, better know in the islands as steel pan, for a very long time. The Bay Area has been very fortunate to have been enjoying his eclectic musical style since 1985.
bglas80@gmail.com

12:30-2:30 @ 1652 Shattuck
Len & Friends
Leonard Sherman is a multi-instrumentalist and teacher. His styles reflect the diversity of the Bay Area. He loves collaborating with other multi-talented musicians in his ensemble, Len & Friends, who offer up delicious music including folk, jazz and originals.
LeonardSherman.com
3:00-5:00 @ 1652 Shattuck
Norman Blain
A folk/Americana singer songwriter who has created four albums of his own music as well as engineered over 100 album and film soundtracks for various artists with several winning Grammy and Emmy awards.
NormanBlain.com
JOIN OUR COMMUNITY IN MAKING ART A PART OF OUR LIVES!