Chocolate & Chalk Art Festival
2010date: Saturday, June 5, 2010
May 30, 2009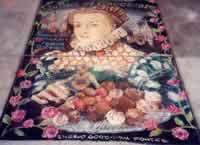 ENTERTAINERS
To: Accepted Entertainers
Re: Chocolate & Chalk Art Festival
Date: Saturday, May 30, 2009

So glad that you will be joining us for the Chocolate & Chalk Art Festival in the North Shattuck on North Shattuck Avenue in Berkeley on Saturday, May 30, 2009.
- Your location is posted online.
- These are 100% acoustic performances. We have no sound permits.
- Please stay on the sidewalk and out of the pedestrian flow.
- There may be parking for you in the vendor's area near Long's Drugs. Check with the Event HQ there.
- Show is held rain or shine. However, in case of extremely bad weather or a natural disaster the show may be canceled at the discretion of the promoter. Call 510.548.5335 for recorded information that morning. No refunds or payments will be made if show is canceled.
- Event HQ is in space #13 near Long's Drugs and Lisa's cell is 510.334.6523.

Eat Chocolate and Make Art!